CLICK HERE TO SEE THE FORT BRAGG SOUTH MAP. Fort Bragg South boundaries include State Hwy 20 on the north, State Highway 1 on the west, Road 409 at Caspar on the south and Road 408 through the forests on the east. Evacuation routes exist along 408 to Hwy 20, Simpson Lane and the anticipation of Mitchell Creek Road through Jughandle Forest to Gibney Lane.
County Wide Neighborhood Fire Safe Council Meetings are monthly in Ukiah at the Fire Training Room, 300 Seminary Ave., Ukiah. Share lessons, goals, challenges and accompolishments Info at 707-462-3662.
Find out about our neighborhood fire safety opportunities - ask questions - receive answers. You deserve it - its the lives of your loved ones (people & pets) and your property that is at risk. No one should tolerate being bullied or marginalized by anyone!!!
How are we doing on emergency access issues? Get updates.
Supervisor Dan Gjerde, Fourth District
Contact Ukiah: 707-234-6046 Fort Bragg: 707-961-2696
Fort Bragg Fire Chief Steve Orsi 707-961-2831.
Alex Leonard, Battalion Chief CalFire Mendocino Unit
Contact at 802 North Main, Fort Bragg 707-964-5673.
Get help with Defensible Space on your property. Fire Safe Grants, application & tracking process, improving your home's insurability & defensibility.
Meeting moderators Diana Hershey & Anna Garza.
Complete a Risk Assessment.
Q & A, Wrap Up, Announcements . . .
HERE IS A UPDATE
OF FortBraggSouth FSC PROGRESS AS OF AUGUST 5, 2019
Some of you or other neighbors have asked how things are going on our access road issues and the grant seeking process. Since we last met on June 19 it has been slow progress, partly because I think some of us have been traveling, vacations, house guests, and just needed a break. I know I have been busy with all of those and so has Michelle. I'm sending out this post to the FSC as an update; please feel free to share with other neighbors.
EMERGENCY ACCESS: Conversations are happening with the Pearl Dr. property owners. This is taking time, especially as the largest property owner does not live in this area so contact is not easy. But I know that Supervisor Gjerde has had conversations with that property owner in the last two weeks. We are seeking agreement to go forward from all with easement on the portion of road to be gated and improved. Also, back and forth conversation is happening at the County offices to better clarify details of the roadwork and how it will be accomplished. I know this is all slow going but I think progress is being made given that until this spring we didn't even know Who those property owners were and no one was talking to each other. Now we are talking.(Note from webmaster Robert W. Matson - A meeting between Fort Bragg Fire Chief Steve Orsi, Mendocino County Sheriff Tom Alman and Pearl Drive property owners Scott Zeramby (Dirt Cheap Nursery owner) and Brian Choi (owner of the property where the berm is) has initiated some progress in opening up an evacuation route through Canyon Drive. However, the road would only be usable to emergency vehicles and fire trucks unless a life threatening wildfire emergency would occur - then the general public.)
UPDATE ON MITCHELL CREEK - GIBNEY LANE EMERGENCY EVACUATION ROUTE: from CalFire Chief Alex Leonard: "The CEQA (California Environmental Quality Act) Review for the Gibney Lane project was approved, are currently working with JDSF Foresters on when we are able to start the project. They are thinking either later this month or September (2019) with all of the projects that they have going on. We will need at least one Forester on the project for the first week or two.
GRANTS: Diana Hershey and I were able to get copies of successful grants submitted by the Mendocino County FSC so now we have examples of what other neighborhoods are doing. I will admit that the Risk Assessments we collected on June 19 are still sitting on my desk, waiting to be compiled. I should be able to get back to work on this in the next week. Once I have results I can share that with you and also the neighbors who completed those assessments. Diana and I plan to write a "project description" of what we'd seek in a grant application - we will send that to Imil and Meghan at the County FSC, and then we'll be in the loop for future applications. At some point we will need to meet again as a neighborhood to further define what work the neighborhood would want to do for grant funding and how we would accomplish that.
Alongside this activity, we still need to begin attending the leadership meetings of the MCFSC in Ukiah, networking with other neighborhoods, etc. This will be ongoing. Any of you interested should feel free to attend those meetings and become members of the MCFSC.
COMMUNICATION:  in progress to establish a messaging system for the FSC and also the group that completed the Risk Assessment on June 19. This would be a good avenue for reporting out any developments. The NRZ website has been taken down but I still have the Google account of all those signed up at "Get Updates" from that NRZ site - so I hope to use those emails to connect with the neighborhood on FSC issues. (Note from webmaster Robert W. Matson - for the time being this website www.firesafefortbraggsouth.com can provide updates and progress reports to the neighborhood.)
All this to say, not much FSC activity in the last month and half - unless some of you have other reports? But a small committee has kept things moving forward and will continue to track our emergency access issue. If there is more to report, we will. Hope you are all having a good summer - and working on fuel reduction.
Best, Anna Garza
Here is a recap of Q&A from the June 19th Meeting in Caspar
You list a number of questions, some of which will be addressed on Wednesday (grants). I am going to attempt to answer the questions that I'm able to. The rest of your questions should be addressed to other organizations. So there will be no need for you to ask these on Weds; we already have a very full agenda to accomplish. I am sharing a copy of this email with the Council members in case anyone else has other input to share with you or can provide answers to your questions. Anna Garza
Communication Problem?? Why did we miss the June 5th Deadline for Grants from the California Fire Safe Council?
1. Answer: We did not miss this deadline. Rather, our neighborhood is just beginning to learn about available fire safe grants. From what we've learned so far, we are not yet prepared to put forward a reasonable and representative project description of the fire safe needs in our neighborhood. We have not done the FIRST thing these grant applications require - a needs assessment. Diana Hershey and I attended a grants workshop on May 22 in Ukiah, which we had only learned about just a few days before that. We rearranged our own calendars, this is all volunteer time on our part, to travel to Ukiah and spend the entire day in this workshop. The workshop was presented by the California Fire Safe Council for only the grants they administer. And yes, the upcoming deadline for that grant cycle was just two weeks out from May 22, a deadline of June 5. All the other workshop attendees have been working at this for much, much longer than us and they have their neighborhood needs assessment prepared. We plan to begin that at our meeting on June 19. Grant applications happen all the time, year round, by different funding entities and when our needs and a grants criteria match up, we will be ready to submit. Diana will cover more of how this happens on June you will receive more information at that point.
Are their more opportunities for Fuel Load Reduction, Defensible Space and Home Hardening Grants?
2. Answer: YES - take your pick. There are lots of these, many funding entities. But again, any application we make as an FSC should represent the majority needs of this neighborhood.
Should the Mendocino County Fire Safe Council have a chipper program like other FSCs do?
3. Answer: They do. The Mendocino Co. FSC has also just received grant funding to purchase a chipper. They have plans to do more of this and develop some self-sufficiency in this area. You would need to direct these questions to them. I do not think any of our Council members know what the plans and activities of the County FSC entail. We can tell you that the grants workshop presenter on May 22 from the California FSC stated that they are reluctant to fund FSCs to purchase chippers. This criteria comes from their funder, the US Forest Service. It appears there is a preference for most of these grants to hire chipping out to professionals, thereby avoiding the heavy liability, technical training, and insurance.
Who are potential Grant Writers for a chipper and fuel load reduction on Private Property?
4. Answer: See response above - this is what we've found so far. You can also do your own research. I can tell you that finding a grants writer with time to dedicate, and not charge you, will be most difficult. There aren't many of these folks around. When we put out a call to the Council for any grants writing experience, Diana was the only one who stepped up; she was a grants writer for a large part of her career. This is a very rare and unique skill set, not to mention extremely time consuming. So I'd say we're fortunate to have found one person in our midst to advise and help us.
Have a horse(s)? - How are you going to protect or evacuate them?
5. Answer: I'm not sure what your question or inference is here. However I can share that of the two horse owners on Mitchell Creek I know, my family included, some time ago we checked with CAL FIRE regarding best planning for our horses in case of wildfire. We have plans in place for the horses per expert advice. I can assure you, we care for our large animals, have significant experience caring for them, and do not need 'advice' from those without experience with horses.
What impact do environmentalists concerned with the safety of the Pygmy Forest have on our ability to reduce fuel load and protect our Private Property?
6. Answer: You will need to have conversations with those environmental organizations. I don't think any of the FSC know about this.
Are environmental organizations and clicks sucking up grant money from the "Wildfire Funds" for their pet projects and ignoring the safety and needs of property owners and businesses who provide millions of dollars in property taxes and commerce for the Mendocino Coast?
7. Answer: I don't know what you are referencing here? or that this is in fact taking place. But again, it sounds like you will need to identify those environmental organizations and "clicks" and then speak to them. In the short time our FSC has gotten involved in grant seeking, two months, I have not seen any announcements of fire safe grants awards to entities here on the coast. I don't believe we have this information.
What can you do if a irresponsible neighbor's fuel load threatens your home?
8. Answer: You brought this  question up at our May 1 FSC meeting. I responded that I felt fuel reduction will work best if each of us tends to our own property. The group seemed to agree with that value. The risk assessment we have planned to complete on June 19 will assist neighbors to take a fire safety view of their land. But I hope that we all have a value that helps us respect each other as well as our individual properties. There is plenty of work I'm sure to be done on each of our lands before we start looking over the fence to see what others 'should' do. I believe you will hear this also from our CAL FIRE rep, focus on making your own home as defensible as possible - that is your best strategy.
Should we put the most focus on hardening our homes and not fuel load reduction?
9. Answer: Hopefully with the risk assessment we complete on June 19 we can begin to get a better picture of what the neighborhood priorities are for fire safety. Diana and I will compile the assessments that get turned in and from that we can write our projects description. That result would need to be shared with our FSC.
What is an appropriate balance between the environment and business for profit?
10. Answer: Who knows. Is this a fire safety issue?
For every action - there is an equal and opposite reaction - have a question or comment? Email this website at FireSafeFBS@northofsf.com
Preparation SAVED a home in the Paradise Camp Fire: Defensible Perimeter, Generator & Sprinkler VIEW THIS ACTION ORIENTED HOME OWNER

From the Motion Picture: Only the Brave (2017) - The Sacrifice of American Heroes Scene (8/10) BASED ON A TRUE WILDFIRE STORY Watch this segment from the Movie Only the Brave about the Granite Mountain Hotshots; then look at the photo above and note the fuel load build up in the Pygmy Forest off Mitchell Creek Road, 4 miles from downtown Fort Bragg, California and ask yourself, What can I do in the next 30 days to protect my loved ones?
The purpose of this website is to advertise and promote solution oriented businesses and organizations engaged in protecting the precious wildlife in our forests, enhancing property value, lowering fire insurance rates, and protecting ourselves and our loved ones. This website is sponsored by the Mom and Pop Businesses on www.northofsf.com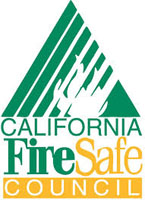 MEMBER: Fort Bragg South FSC and Mendocino County FSC.
Other Fire Safe Councils: Black Bart FSC, Caspar FSC,
Cobb FSC, Hills Ranch FSC, Pine Mountain FSC,
Sonoma County FSC and in Middletown the South Lake FSC.
CONTACT WEBMASTER:
Robert W. Matson, P.O. Box 150, Fort Bragg, CA. 95437
Cell (707) 813-1206 Voice Mail (707) 522-0550
www.firesafefortbraggsouth.com Robert@northofsf.com